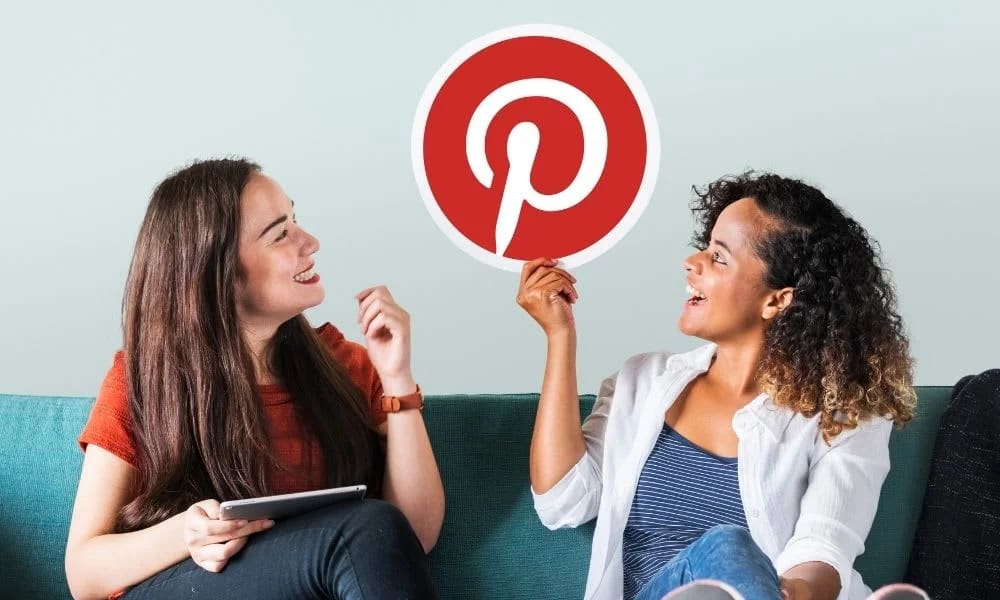 Advertise on Pinterest. It took 'a little' longer than expected, but we can get off the starting blocks in the Netherlands on the still-growing inspiration platform. Big names such as Ikea, the decorative DIY store Karwei, culinary platform Allerhande and fashion brand Scotch & Soda tested with promising results. The platform is open to all advertisers from April 4, 2019. In this article, a peek into the Pinterest kitchen, even through the back door.
Pinterest: the facts & figures
Worldwide, Pinterest has 400 million active users every month. Together they account for 175 billion pins. According to the National Social Media study by New com Research.
Pinterest continues to grow in daily use as well. Last year, 587,000 Dutch people used Pinterest daily, in 2019 that is 734,000. Users who are all looking for inspiration. Whether it concerns decor, clothing, travel, recipes, technical gadgets, art or DIY ideas. They also see the platform as an important source of information when making purchasing decisions.
As a company and advertiser on Pinterest, you get the opportunity to get in touch with the right target group at an early stage in the customer journey and to highlight your ideas and products. Read here about the first experiences of Karwei, Allerhande, and Scotch & Soda.
A company profile
To become an advertiser on Pinterest, you need to create a business profile (or convert your personal profile) and claim and link your website to Pinterest. In the Netherlands, there was no possibility to create advertisements at the time of writing this article. In order to still be able to access the advertising environment, I have temporarily selected the United Kingdom in account settings (the aforementioned back door). Then the long-awaited tab 'ads' did appear in your profile. Update 4/4/2019: you can use this link.
Create a campaign
You create a campaign in the Pinterest Ads Manager. There you can create your campaign step by step and determine your goal, duration, target group, and budget.
You can select the following objectives within the advertising environment:
Within 'building brand recognition':
Brand recognition (help people discover your brand, products and other services)
Video views (draw more attention with your videos and get people to know your brand)
Within 'influence consideration':
Traffic (drive more visitors to your website)
App installation (get people to download and install your app)
The objective partly determines which type of ad you can select. There are 4 of them:
1. Sponsored Pins
Standard Pins that you pay for and that make you visible on the timeline of your target audience, on category pages and within search results.
2. Sponsored Video Pins
Clips you can post as Pins to help people discover (see, hear and experience) your brand through Pinterest.
3. Sponsored App Pins
These pins ensure awareness and distribution of your app among your target audience on Pinterest. They make it possible for people to discover and download iOS and Android apps.
4. Sponsored Carousels
A pin with multiple images, so you can zoom in more and more on details of your product, for example.
Stand out with your pins
Pinterest is a visual platform, so it's really important to stand out with your Pins. The looks and the content determine the value of your pin and thus also your visibility and effectiveness. In other words: whether you are 'interesting'! Pinterest has some tips for you when it comes to image size and quality.
Set targeting
After creating your Sponsored Pin (s), set up your targeting:
Audience targeting
There are different types of target groups:
customer lists
visitors to your site ( retargeting )
people who were previously involved with your Pins
comparable audiences (act-a-like targeting)
Interest targeting
Make the most of Pinterest's unique knowledge. What do people find interesting? Add interests related to your offering.
Keyword targeting
Keyword targeting helps you reach people who are looking for a specific idea on Pinterest.
Age targeting
Targeting people within a certain age range has only been possible in the US to date.
If you're a Scandinavian office decorator, try to target interests such as 'Scandinavia', 'office furniture', 'home office' and 'modern interior'.
Measure, know and improve
The advantage of a Pinterest business profile is that you get access to an extensive reporting dashboard. Here you can see your campaign results, measure the success of your Pins and get a better understanding of your target audience. With this information, you can optimize current campaigns and your next campaign will be even more successful!
A matter of time?
Advertising on Pinterest has been possible. Good luck with your ads, we would love to read your experiences below this article!